Innovation.
At Incognito, it's something we aspire to for ourselves and promise to our customers.
We also recognize that innovation on its own is not enough. We need to ensure our solutions are holistic, flexible, and robust – that they meet and exceed customer expectations and are examples of industry best practices.
That's why industry awards are so valuable to us. They confirm that we're providing innovative solutions that bring real business value to our customers.
Pipeline Innovation 2021 Awards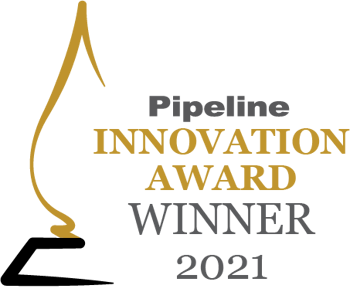 Designed to celebrate prominent industry innovators, Pipeline's Innovation Awards celebrate technology excellence and leading-edge solutions as judged by key executives from top service providers, influential industry analysts, and Pipeline editors.
This year, Incognito is proud to have achieved recognition as a winner in one category, finalist in another, and a semi-finalist in one other category for the following solutions:
1) Winner for Innovations in IoT – Recognizing innovations that impact the introduction, management, and security of IoT devices and applications.
Incognito Enterprise Internet of Things (IoT) Solution (also a 2020 Global Telecoms Award finalist)
According to the Cisco Annual Internet Report 2020, there will be 14.7 billion M2M (machine to machine) connections by 2023. This represents a tremendous opportunity for communication service providers to manage connectivity and further monetize the significant operator investment by offering enterprise products such as IoT services.
Incognito's Enterprise IoT Solution supports CSPs as they serve their B2B customers by:
Providing automated control and visibility over the full IoT device lifecycle, supporting massive scaling and flexible standards-based interfaces.
Simplifying data collection and vertical business application integration to expedite the market rollout of multiple IoT use cases via a centralized multi-tenant carrier-grade productized platform.
2) Finalist for Innovations in Operational Support Systems (OSS) – Recognizing the most innovative new product, release, or feature in a current or planned OSS product.
Incognito Fiber Service Orchestration Solution
According to Light Reading's 2020 Fiber Outlook, 33 percent of operators said their greatest motivation for deploying fiber was introducing new revenue generation products to create more value for their customers.
Incognito's turn-key Fiber Service Orchestration Solution facilitates these revenue-generation goals in the following ways:
Speeds time to market while minimizing B/OSS impact by accelerating service activation for next-generation fiber-based IP services.
Fulfills multi-play bundled services and lays the foundation for additional operator business models, such as wholesale FTTH and mobile backhaul.
3) Semi-finalist for Innovations in Customer Experience – Recognizing innovations that improve or enhance the end-customer experience of communications and entertainment services.
Incognito Self-Care Widgets (also recognized among the best in the broadband industry by the 2020 Broadband Technology Report's Diamond Technology Reviews)
With 15+ connected devices predicted in each home by 2023, the in-premise network is growing in complexity. At the same time, the global pandemic has highlighted broadband as an essential service. With 70 percent of customer care calls Wi-Fi related, CSPs are looking for ways to control operational costs by:
Reducing CSR burden
Preventing technical escalations to network operations
Avoiding truck rolls
With Incognito subscriber self-care widgets, service providers can rapidly extend digital channels such as web portals and mobile apps to deliver subscriber in-home control of Wi-Fi settings (SSID, password, channels), speed tests, and diagnostics. This improves customer experience by allowing subscribers to manage their own connected devices while enabling CSPs to work within their current BSS investments.
Summary
While we're driven by our core goal – to help global service providers accelerate and innovate their broadband services with cutting-edge solutions – it's always validating to receive the additional recognition provided by industry awards.
It also gives us a great chance to share what we're working on. We'd love to tell you more – for more information about our award-winning products and solutions, please contact us.