Platform Overview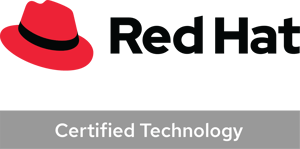 The Incognito Service Activation Center is a modular, productized, and cloud-native software platform that automates intent-based service provisioning and activation and streamlines back-end processes to reduce OPEX. The platform's TM Forum Open Digital Architecture approach makes deployment simple, helping operators monetize their services sooner.
Incognito's centralized cloud-native platform provides catalog-driven service fulfillment and a unified system of record for all devices, subscribers, and services.
Configurable business rules editor speeds B/OSS and network integration with no-code philosophy to slash IT costs.
Catalog-driven service order management allows operators to design, implement, and process service orders.
Single-click service activation and order fulfillment enable the fast, hassle-free rollout of new services.
Automated service activation and fulfillment provides error-free processes to increase fulfillment success rates, reduce operational costs, and improve the digital experience of subscribers.
Gain a competitive with AIops by introducing closed-loop operations.
Supports containerization to simplify deployment and maximize the use of cloud technologies. Incognito's solution is Red Hat OpenShift Container certified and is available in the Red Hat Container Catalog.
Contact Us