Incognito is delighted to announce that our Digital Experience (DX) Solution has been awarded the 2022 CSI Magazine award for Best Customer Premise Technology at the recent IBC2022 conference for its ability to help service providers capitalize on the connected home by enabling the delivery and management of next-gen smart home services.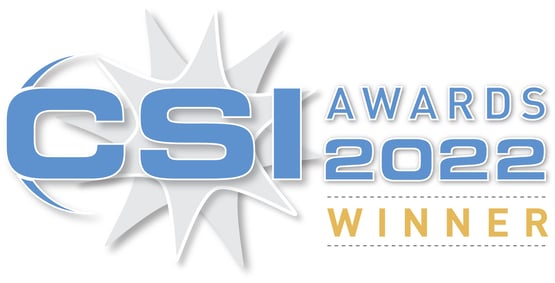 With the smart-home-as-a-service market expected to reach $205 billion by 2026, operators have a considerable chance to benefit from this growth by leveraging their massively owned infrastructure and large subscriber installation base.
This opportunity, however, is constrained by the current lead time of 12 to 18 months to launch new revenue-generating products into residential fixed networks. To overcome this challenge, providers need a new infrastructure and ecosystem approach.
That's where Incognito comes in. Our DX Solution enables service providers to take on the connected home with a new unified architecture for device management with dual-stack TR-369 and TR-069 support. Our standards-based, TR-369-aligned User Services Platform (USP) controller simplifies the deployment of virtualized services onto provider-managed equipment, such as residential gateways and set-top boxes. With Incognito's platform, service providers can take advantage of the following benefits:
Faster deployment of value-added services from months to minutes by avoiding device firmware upgrades and agent-based device approaches.
Delivering proactive care and improving SLA adherence by powering always-on service provider management connectivity to in-home devices.
Incognito's award-winning DX Solution helps operators satisfy growing customer demand for quality broadband services with ready-today use cases, including:
Allows end users to set traffic priority on the Wi-Fi home network, whether it be a specific application or device, by integrating with leading third-party application service providers for real-time quality of experience (QoE) control.
Offering protection from the latest online threats and securing all connected smart devices from cyber-attacks by automatically updating routers with new security features.
Providing a future-proofed foundation to introduce value-added services like parental controls, augmented and virtual reality (AR/VR), Internet of Things (IoT), and more.
It's an honor to be recognized by CSI whose award program, designed to recognize and reward innovation and excellence, is among the most prestigious and competitive in the industry. And with the award announcement taking place at IBC, attended by technology industry exhibitors, speakers, and visitors from over 170 countries, the achievement is even more gratifying.
Incognito's Digital Experience solution, powered by our unified TR-369/TR-069 device management platform, arms service providers with the infrastructure to deploy next-generation fixed broadband consumer offerings and rapidly introduce high-ARPU services to further monetize the connected home.
Contact us for more information on how our DX solution can work for you.