Service provider WiFi within the subscriber household shows no signs of deceleration. Information Handling Services (IHS) markit predicts that nine in ten global broadband households will carry service provider WiFi by 2019. Whether users are watching IPTV, streaming live sport and entertainment events, or simply browsing the Internet, strong WiFi has become an essential piece of the subscriber experience.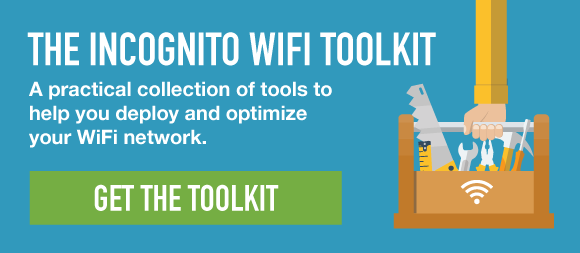 As identified above, the trend toward more mobility is also complemented in large part by the increasing utilization of public WiFi hotspots, which will reach nearly 433 million deployments globally by the year 2020. Temporary or 'nomadic' Internet users, referring to those who frequently access IP services while moving throughout a service region, are now driving the need for operators to supply and manage numerous public access points from various vendors on their network.
For the service provider, these trends and the overall impact of rising WiFi utilization present multiple opportunities for increased monetization of their subscribers, but these opportunities can only be realized if the quality of services meet the subscribers' high service quality expectations. Operators must optimize their networks with reliable speed and security, using platforms and solutions that can raise quality of experience (QoE) to attract new customers to their networks while also increasing their current customers' loyalty.
Start optimizing your WiFi network today with The Incognito WiFi Toolkit. This toolkit contains four resources with information designed to help you at every stage of the journey.
A whitepaper on the top 3 WiFi challenges and how to solve them
A webinar recording on the changing landscapes of WiFi QoE
An article following the path of a wired operator in a wireless world
A real-world case study on improving subscriber QoE in complex WiFi networks
Don't wait to bolster your network quality. Learn how to raise QoE and realize new profits with better WiFi management.