Co-written by Sonya Goodanetz
Welcome to Incognito's USP Blog Series
In part 2 of our USP blog series, we detailed the challenges operators face around introducing managed Wi-Fi services, and how to overcome those challenges with USP Wi-Fi Certified Data Elements.
Now, it's time to get 'virtual'! In the third part of this blog series, we explore how operators can deliver value-added services to subscribers by deploying virtualized applications directly onto gateways and CPEs.
"I Need More ARPU!"
To further monetize the connected home and compete against over-the-top (OTT) players, operators are acutely aware they must maximize the investments made in their access network, installed base of CPE devices, and in-home footprint to offer competitive and holistic offerings.
But Third-Party Services Aren't Anything New
Traditionally, if an operator wanted to offer a value-added service to subscribers, such as parental controls or network security services, that functionality would need to be included in the gateway device's firmware by the hardware manufacturer. Consequently, in order to deploy new software features or upgrades to gateway devices, it would need to be done as part of a firmware update. This would impact time-to-market for deployments as all changes must be part of one large monolithic file provided by the hardware manufacturer and then tested by the operator prior to rollout for all device variations.
Evolution of Third-Party Service Delivery
With the Broadband Forum's paradigm-shifting Software Module Management using User Services Platform (USP), operators can deploy applications directly onto a gateway or CPE – similar to how apps are deployed onto smartphones where the app is periodically updated without the need to alter the phone's firmware.
USP-based Software Module Management allows for a containerized (virtualized) approach to device application software by handing control over to the operator. By using USP to remotely manage the lifecycle of these applications, service providers can oversee subscriber access to applications, upgrades, uninstalls, and performance issues from the software module, ensuring a more seamless user experience. (source: Broadband Forum MU-461).
Operator Key Applications
A 2020 Incognito survey of global service providers identified the most common types of applications they believe will be deployed as virtualized services within a subscriber gateway or CPE:
Security suite applications, such as anti-virus scans – 31%
Wi-Fi improvement logic to detect and correct connectivity issues – 23%
Parental controls to manage internet usage – 23%
Home systems monitoring, such as energy consumption and intruder detection – 15%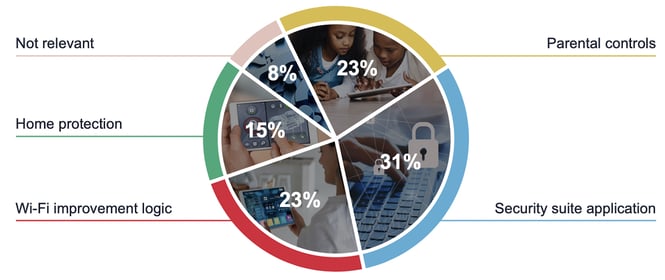 Let's take a look at these example applications and the user experience...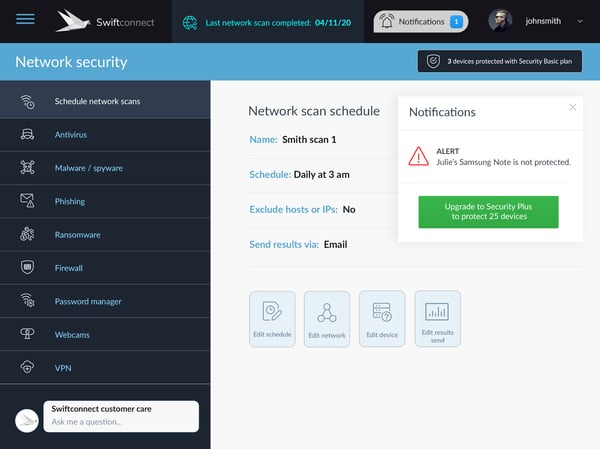 Security suite application: perform anti-virus checks on all connected home devices, as well as provides real-time malware and phishing protection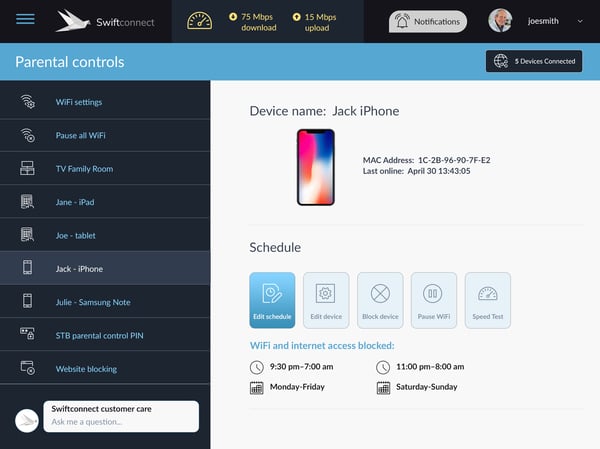 Parental controls: schedule specific times devices can access the internet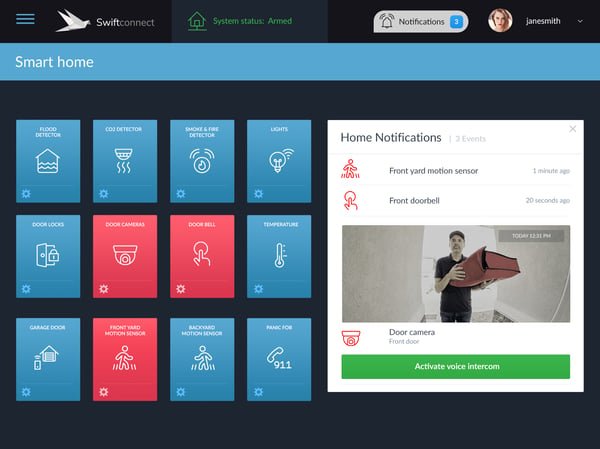 Home protection: monitor what's happening inside and outside, and receive real-time alerts via IoT devices in the connected home
New Recurring Revenue and Increased Service Velocity
As subscribers start to pay monthly or yearly fees for next-generation third-party services, new use cases and applications powered by virtualized service delivery will emerge, providing operators with additional opportunities to expand their revenue streams. Service providers who embrace virtualized services will be able to innovate quickly and unlock new market opportunities that have previously not been possible.
Improve Premium Customer Retention
Given competition for fixed-broadband subscribers remains intense, operators are seeking new ways to ensure a positive user experience and retain their premium customers. By providing virtualized services, operators will be able to offer flexible, scalable, and secure value-added services that address the needs of their customers, helping to improve their Net Promoter Score (NPS) and drive up average revenue per user (ARPU).
Summary
In the third installment of Incognito's blog series on USP, we explored the topic of virtualized services and how operators are in need of new revenue-generating opportunities to compete against OTT players and protect their foothold in the connected home market.
The new Software Module Management mechanism enabled by USP supports the deployment of compelling third-party services on operator-owned subscriber gateways and CPEs to generate recurring revenue and retain premium subscribers. This model creates a more seamless user experience by allowing service providers to drastically reduce the time to market for managed applications, such as parental controls, network security, smart home automation, and Wi-Fi optimization, and gives customers access to the services they need sooner.
Check out our new Digital Experience Solution powered by Incognito's User Services Platform and Auto Configuration Server platforms.