Five Tactical Approaches to Revenue Assurance for Broadband
Every year, communication service providers face billions of dollars in lost revenue. Service theft, human oversight, and provisioning or service catalog errors affect providers in every region — even if you don't realize it.
In North America alone, the Communications Fraud Control Association (CFCA) estimates that service providers incur more than $1 billion in lost revenue from fraud each year, with small to mid-sized operators most at risk. TM Forum estimates average revenue loss to be 1.5% of a company's revenues, but leakage is likely to be greater when data discrepancies and logic errors are lost in multiple layers of back-end processes.
Even when day-to-day operations appear to be running smoothly, there can be misalignments between systems, manual processes, or even fraudulent incidents that create revenue leakage. Furthermore, not everyone knows how to measure losses — a recent TM Forum survey showed only half of service providers measure and report loss prevention at all.
The gap between the amount earned and the expenditure required to generate profits can make all the difference in running a successful business. For service providers, protecting existing profits by eliminating revenue leaks is just as essential as creating opportunities to generate new revenue streams.
A lack of understanding of end-to-end business processes is a problem when multiple systems, vendors, and even technologies are involved in the service fulfillment chain. This kind of network complexity will only increase as service providers move towards faster and extended services that improve subscriber quality of experience, such as IoT and M2M services, WiFi-related offerings, and value-added extras.
How can you protect your bottom line in this complex environment?
Secure and Maximize Revenue with Service Provider-Grade Revenue Assurance Processes
The key to revenue assurance is to identify areas that will either generate or save money for your business. Implementing secure, end-to-end processes stops revenue leakage, avoids future issues, and enables an increased focus on proactive operations and strategies to generate revenue.
The following 5 approaches will help you achieve greater revenue assurance:
Efficient Processes
Configurability
Standards Compliance
Strong Security
Replacing Legacy Systems
Efficient Processes
Automating device provisioning and service activation will improve operational efficiency while reducing complexity and the chance of back-end errors. What can be streamlined on your network? Examples include:
Automating the creation and activation of complex service bundles, even for large business customers, with zero-touch service activation and catalog-driven order fulfillment
Eliminating the "swivel chair" environment with one central repository for subscriber, account, device, and service offering information, rather than segregating information in silos across your organization
Increasing visibility with order management processes that automatically send alerts and escalate failures
Integrating OSS and BSS communications with open APIs and web-based GUIs
Creating easy-to-use subscriber self-service portals for end-users to view account information and make purchases or basic parameter changes
Automating report generation for internal reviews and legal requirements
Implementing simpler processes enables you to bill customers faster, reduce time spent on diagnostics and troubleshooting, limit order fall-out, and actually increase customer satisfaction — all of which feeds into customer retention and acquisition.
Configurability
Configurable systems are essential to rolling out new service offerings and promotions on a regular basis. Without configurability, you risk falling behind the competition or failing to attract new subscribers. If your systems are not configurable, the delivery cycle for new services and products can increase, leading to the very real risk of missing out on new subscribers and losing existing ones.
A configurable service fulfillment system needs to be flexible on a number of levels:
Plug-and-play adapters: Different vendors will have their own proprietary APIs using different protocols and standards. When performing system integrations for service activation, experience with various third-party systems such as element management systems, soft switches, conditional access systems, email servers, customer relationship management systems, workforce management, and billing system is very important. However, the ease of adding adapters for third-party systems is essential to simplify the integration of processes and systems involved in the end-to-end activation of services from customer orders to payment.
Business process definition: Business processes are always changing. The ability to easily make small to large business process changes means what previously took months and years can reduce to hours and days.
Configurable data objects: Delivery of subscriber services is dependent on knowing what and how to deliver. Defining this information in data objects abstracts service and device definitions from adapters and business processes. This abstraction allows you to define new service offerings and other key information about the service, which will then be used to activate the service. As a result, adding new service offerings becomes a relatively trivial event, taking mere minutes rather than drawing out for longer periods.
Every step in the service fulfillment chain should be integrated seamlessly, including order handling, service configuration and activation, billing, and management. Focusing on configurability ensures that your network is flexible and easily integrates with other systems, regardless of vendor. You can also more closely identify discrepancies in information across systems that can cause revenue leakage.
Standards Compliance
New service roll-out can be a point of contention between product, IS, and engineering teams. A good order management and service activation solution that complies with relevant standards can ease this process.
Standards compliance will allow you to work easily with a multitude of vendors and reduce the risk of losing data in misaligned systems. BPMN 2.0 is one standard that is essential to revenue assurance. The widely used standard provides the set of rules that allows both functional and technical users to understand and agree on key business processes. This enables the implementation of business-specific nuances within the standards of BPMN 2.0.
BPMN 2.0 is easy to understand from both a functional and technical standpoint. New revenues can be generated by adding or enhancing current business processes, while savings are possible due to easy order tracking through the systems and the ability to hone in on any problem areas. This level of order management is essential for quick and hassle-free service installation, reducing human errors and decreasing time-to-market.
Strong Security
Securing data and processes is a key area for revenue assurance. It is important to ensure that there are multiple areas of security on your network so that if one layer is breached, there are still processes in place to counteract attacks.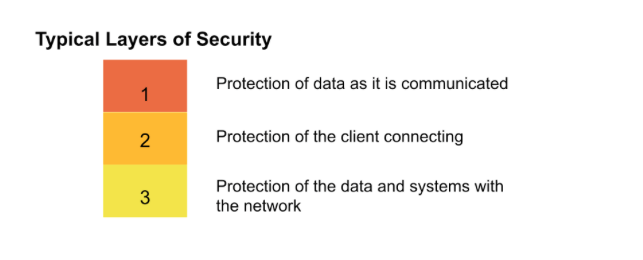 Typical layers of security include the protection of data as it is communicated, the client connecting, and the data and systems within the network. Available mechanisms for improving security include:
Encryption: Communications between various systems can be protected using a public key infrastructure and SSL/TLS encryption. This is particularly useful for applications that are available to the Internet, such as subscriber self-care portals.
Isolation: Isolate the key systems using multiple architectural tiers and, specifically, placing the database layer on separate hardware to the UI and service layers. As a result, all application tiers will be governed by their own firewalls and access privileges. The database itself will also be protected using database vendor-specific security.
Limited Exposure: Us a demilitarized zone (DMZ) to expose any applications or portals to the Internet.
Role-Based Access Control (RBAC): Create roles for different levels of data access to, for example, prevent CSR fraud.
Auditing and Tracking: Audit logs to track all user actions performed on the system.
Fraud Prevention: Inbuilt processes ensuring uniqueness of devices and subscriptions thereby avoiding device cloning and subscription fraud.
Ensuring that these various security mechanisms are working and integrated with your systems reduces reactionary troubleshooting, outages, and maintains bandwidth and quality of service for subscribers. Furthermore, you will obtain accurate and timely information about your network while protecting existing revenue.
Replacing Legacy Systems
The inability to scale and support growth can seriously affect revenue potential. Unfortunately, upgrading or swapping systems can seem like a huge, resource-heavy undertaking and it may seem easier to just keep adding new processes and vendor products.
However, if you are unable to meet current capacity or plan for growth, then some kind of change is required. Focusing on an overhaul of B/OSS can result in a significant return on investment.
For example, if you reach the point where no one knows how all the legacy systems fit together, or where multiple legacy vendors are completing similar functions, it may be time for a review. In this instance, the activation of a service may involve touching multiple legacy systems — will it actually make it through the various different processes and activate the service so that you can start billing the customer?
If you aren't sure whether or not to replace a legacy system, consider the following:
How much money will you save the company by updating the systems?
How much money can you generate by activating services more quickly and reliably?
Will replacing the current systems with a new system save on support and maintenance renewals?
Could your service activations be less error-prone or faster?
Can you reduce the time spent by your engineering staff on these processes?
If the answer is yes to more than one of the above points, it is time to look at consolidating or replacing your legacy solutions.
Want to learn more? Find out how you can improve revenue assurance or service fulfilment on your network by contacting our team.