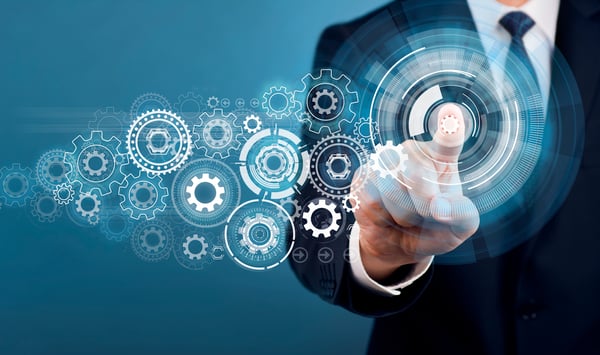 In mid-to-large-sized organizations, deploying firmware updates to a wide network of end-user DOCSIS gateways is a long process that is prone to numerous service disruption errors. As a result of the work required and the risk of disruption to end-user services, many operators will simply put off updating firmware until it is critically necessary.
In the next generation of IP services — where customers expect better, faster, and more reliable and resilient services on their DOCSIS CPEs — this model of reactive firmware management is no longer acceptable. Service providers must find an automated solution to overcome the complex challenges of DOCSIS firmware management.
Firmware Management Challenges
Legacy firmware management tools often require hours of network administration work before a firmware update is even deployed. Network administrators run lengthy SNMP queries to identify DOCSIS CPEs that require a firmware update and then they are left to manually organize firmware versions to be deployed across the network.
Deploying firmware to a vast array of devices, each with their own upgrade or downgrade paths, requires constant monitoring and management by one or more network administrators. This is a very time-consuming process that can raise operational costs beyond the payoff of having updated the end-user's DOCSIS CPE.
During firmware updates, there is typically no visibility into the successes and failures of an ongoing deployment. Network administrators deploy firmware versions across their networks and risk interrupting their subscribers' services. If an update fails, causing service disruption, numerous calls to the customer support line raise OPEX associated with manual firmware update corrections.
When firmware updates are unsuccessful, a general lack of automatic visibility into error codes and the associated error text forces operation teams to manually inspect individual user DOCSIS gateways to discover what went wrong. Without automated error notifications and corrections, retrying the whole process for failed updates is a time-consuming manual effort that increases risk of affecting subscriber services and potentially increases churn.
Evergreen the Network with a DOCSIS Firmware Management Solution
The Incognito DOCSIS Firmware Management Solution automates much of the firmware management process, decreasing the time it takes to complete firmware updates and reducing the risk of service disruption. With better visibility into subscriber DOCSIS CPEs, as well as a continuously updated library of associated firmware version history, network administrators can more easily discover, initiate, and deploy firmware to evergreen their entire service network.
The Incognito solution does not congest the network with SNMP queries to obtain a firmware inventory. Firmware and device model inventory is kept up to date through integration with a Centralized Lease Service, allowing providers to have on-demand access to information such as device vendor, model, and firmware version history.
Firmware update recipes can be configured within the solution and deployed to any device on the network that matches the criteria setup by the provider. This eliminates redundancies by saving upgrade and downgrade configurations for all devices matching the recipe.
To reduce the manual and time-consuming processes of firmware management, the Incognito solution automates process and reduces the service impacts of a firmware update. The solution provides network administrators with:
The ability to schedule updates within specified windows of time, such as off-peak hours over multiple nights of the week, reducing the risk of interrupting subscriber services

Multi-stage updates, meaning the DOCSIS CPE can be upgraded from legacy versions to a current or desired firmware version

Flexibility to update either all devices across the provider's network on a certain firmware version or a subset of devices based on configurable criteria such as MAC address, device model, or which DHCP cluster the device belongs to

Batching options so that network administrators can choose how many devices are to be updated in a given firmware campaign and even how many devices are updated per minute during a campaign. This also gives operators a chance to run test firmware updates before a mass firmware campaign

Real-time statistics about the upgrade process, including which updates succeeded, which are still in progress, and most importantly, which ones failed. The solution provides error notifications in the form of an error code and any text associated to that code

Access to in-depth reports about any DOCSIS CPE on the network
As more device iterations continue to hit the IP services market, firmware management seems an overwhelming task. With the Incognito DOCSIS firmware management solution, keeping a network evergreen doesn't have to be a complex process.
Tackle the challenges associated with identifying, organizing, initiating, monitoring, and certifying an evergreen network with better firmware management. Speak to an Incognito solution expert about fast-tracking DOCSIS firmware management.