What to Consider for a Healthy Device Provisioning Deployment
Published on 14 Nov 2017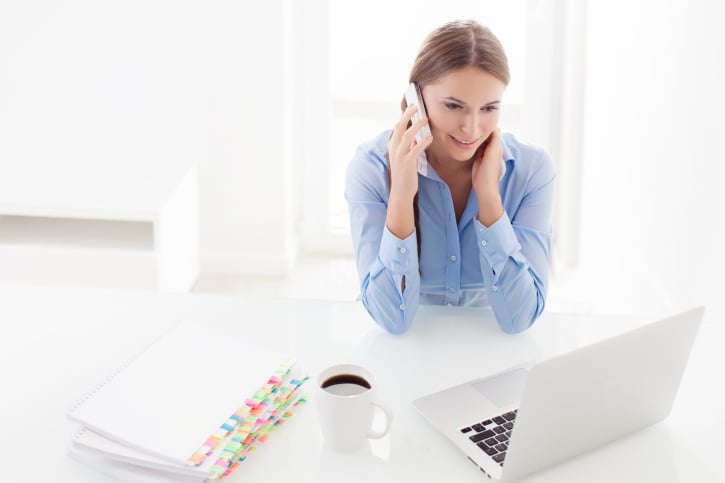 Your device provisioning solution is one of the most essential aspects of your business, but without regular maintenance, you may not be making the most of your investment. Over time, network growth, mergers and acquisitions, technology convergence, and other factors can result in inefficiencies, system misalignment, and overloaded servers or services — all of which can affect performance and slow down operations.
These issues have a direct impact on the customer experience and revenue. For example:
The faster devices are provisioned, the sooner customers can receive services

Without redundancy or failover provisions, your customers face long periods of downtime after outages, during maintenance, or in emergencies.

In a complex or changing network, are you susceptible to fraud?

Do you have a system recovery plan for outages?

And perhaps most importantly — are your servers ready to handle growth?
If your company is growing — or if you want it to — your provisioning solution must be ready to grow with it.
Take the Pulse of Your Network
Ensure the ongoing performance and availability of mission-critical systems on your network by running a health check on your device provisioning solution.
This kind of check-up is essential to ensure the ongoing performance and availability of mission-critical systems. Keeping an eye on the health of your provisioning solution ensures that you maintain control and efficiency in fast-changing or growing environments.
How it Works
Maintain a healthy deployment by assessing your provisioning platform based on best practices for your network configuration. In practice, this means test driving every aspect of your solution to build a complete picture, identifying gaps, and then using actionable intelligence to close those gaps.
A baseline assessment can give you a better understanding of your network health and efficiency of solution components with the following evaluations:
| | |
| --- | --- |
| Service Load | Evaluates the current load for all services to ensure the system is running optimally |
| Risk Assessment | Determines any issues that may arise with your deployments |
| Service Scalability | Evaluates how much each service is capable of scaling based on current load and subscriber growth rates |
| Server Health | Determines the health of server resources, such as disk space, memory usage, processor consumption, disk input/output, threading, process monitoring, etc. |
| License Health | Ensures that all licenses are up to date and have room to grow |
| Security Health | Evaluates network and solution security components |
| Redundancy Health | Evaluates the effectiveness of network redundancy/failover |
| Service Integration | Ensures that integrated systems are done so efficiently and correctly |
| Device Inventory | Ensures that all devices are supported and function correctly |
| Performance Evaluation | Evaluates system performance in terms of transactions per second and how this can be increased |
Formulate an Action Plan for the Future
What should you expect after completing a solution health check?
The conclusions you reach will depend on the evaluations undertaken and data collected. This may include information about service load, performance, and system configuration. By the end of your system health check, you should have a detailed set of recommendations for moving forward. This might include configuration, architectural and other changes, as well as a plan of action to identify exactly how you can implement these changes.
Action items may include:
An optimization plan

: This identifies the gaps in your deployment and identifies the actions needed to close them. This may include recommendations for configuration, architectural optimization, and other changes, as well a plan outlining implementation.

Server and/or node splits:

This action may be suggested to improve performance, scalability, and reduce risks going forward.

Configuration and operational changes:

You may need to make internal changes in order to follow best practices for your solution and network.
You will need to decide whether to move forward on your own or engage with a Professional Services team to implement the changes.
We're more than happy to help you perform a system health check. Learn more by contacting Incognito Professional Servicesor speaking with your account manager.