Incognito pulled off a triple threat at this year's Broadband Technology Report Diamond Technology Reviews, with three different products named Honorees, and one receiving the highest score awarded this year—4.5 Diamonds.
It's a distinction to be recognized by this independent judging panel made up of executives from operators including Buckeye, Comcast, Charter, Cox, Mediacom, Rogers, Spectrum, and Suddenlink, as well as prominent industry consultants.
With each entry evaluated on uniqueness, innovation, ease of use, efficiency, reliability, and contribution to profitability, we're delighted that the following products scored so well.
1) MAP—Incognito Monetization and Analytics Platform: 4.5 Diamonds

Challenge:
A Tier 1 American cable provider with a multi-million nationwide subscriber broadband base, had the following requirements when expanding their GPON footprint of fiber-based services:
Replace legacy infrastructure to address stability issues and serve a growing network.
Address revenue leakage by expediting the processing of subscriber usage data.
Monitor two different access network technologies via data collection—namely HFC and fiber—not only for billing purposes but to augment other systems for capacity and service assurance.
Incognito MAP solution:
Deployed and operational in just three months, MAP's centralized robust and scalable platform enabled the operator to enjoy the following benefits:
Monetize broadband consumption on a per-subscriber basis.
Understand network usage trends for capacity planning.
Tune services to improve quality of experience, and ensure SLAs are met.
This implementation processes over 8 billion IPDR usage messages per day from across the network representing a combined total of 10 million cable and fiber devices. This critical data is normalized by the Incognito solution and ingested by the service provider's billing, OSS, and data analytics engines, thereby ensuring accurate usage data for billing purposes and provide near real-time reporting on service quality.
Results:
Key operational stakeholders have access to near real-time business data to support capacity planning, quality of experience analysis, and additional use cases such as increasing ARPU via upsells, or identifying and acting on subscribers at risk of churn.
Incognito's overall aim with MAP is to allow operators to act on their data, quickly and easily moving beyond broadband network monitoring to monetizing their fiber investments.
2) USP—Incognito DX Digital Experience User Services Platform for Smart Home Service Delivery: 4.0 Diamonds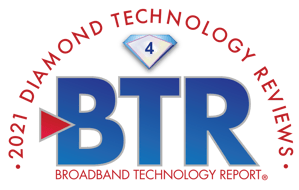 Challenge:
With the smart home as a service market expected to grow $109 billion by 2025*, operators need a new infrastructure and ecosystem approach to capitalize on their massively owned infrastructure and large install subscriber base.
* Source: Transparency Market Research
Incognito USP solution:
Our standards-based USP controller, aligned with Broadband Forum TR-369 specifications, deploys virtualized services onto provider-managed equipment such as residential gateways and set-top-boxes. Benefits of the USP controller include:
Expediting deployment of value-added services from months down to minutes by avoiding device firmware upgrades and agent-based device approaches.
Delivering proactive care and improved SLA adherence with big-data telemetry capability powering always-on service provider management connectivity to in-home devices.
Results:
Service providers are armed with the infrastructure to deploy next-generation fixed broadband consumer offerings and rapidly introduce high-ARPU services to further monetize the connected home with advantages including:
Real-time quality of experience control to prioritize applications or devices, e.g., giving Zoom calls, or a specific work laptop, traffic priority on the Wi-Fi home network.
Protection from the latest online threats and cyber-attacks with automatic router updates and new security features.
Future-proofing to allow cable and telco operators to continue to introduce value-added services like parental controls, AR/VR, Internet of Things, and more.
3) Firmware Management: 3.5 Diamonds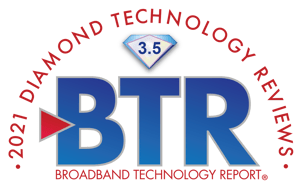 Challenge:
Since the DOCSIS access network was first introduced, global cable providers operating DOCSIS networks have been dealing with theft of service. MAC address spoofing, file replay attacks, and "perfect cloning" of cable modems have led to the following business impacts:
Lost revenue due to theft of service.
Subscriber churn driven by the degraded quality of experience for paying subscribers.
Escalating operational costs due to manual and ineffective mitigation processes, further hampered by the difficulty in keeping up with frequent device firmware updates.
Incognito DOCSIS solution:
Our DOCSIS provisioning solution includes detection and mitigation of perfect CM (cable modem) cloning as well as other common theft of service methods through the following steps:
Detecting a perfect clone or spoofed CM MAC address on the operator's DOCSIS network.
Automatically applying policy actions to the offending device according to customized operator-defined policy, including:

Placing the device into a walled garden environment with no Internet access.
Directing the offending user to a web portal advising the need to obtain a valid device and signup for the operator service.
Preventing any kind of access by applying Incognito policy configuration to completely ban the device from the network.

Customizing the mitigation policy actions using the Incognito Scripting Engine, enabling complete hands-off process automation of CM fraud detection to mitigation.
Making file replay attacks impossible by pairing CM configuration files to a unique CM device, employing IP verification.
Maintaining consistent network security behaviors by validating and deploying only operator-approved certified firmware to devices.
Results:
By adopting the Incognito solution cable MSOs can enjoy the following business benefits:
Halting revenue leakage due to fraud.
Improving QoE for paying subscribers due to increased network performance.
Substantially reducing operational costs using process automation for DOCSIS device firmware management.
Summary
At Incognito, our teams are always seeking ways to help global service providers accelerate and innovate their broadband services with cutting-edge solutions, and it's great to be recognized for this work.
We'd love to hear about your needs and let you know how we can help–for more information about our award-winning products and solutions, please contact us.