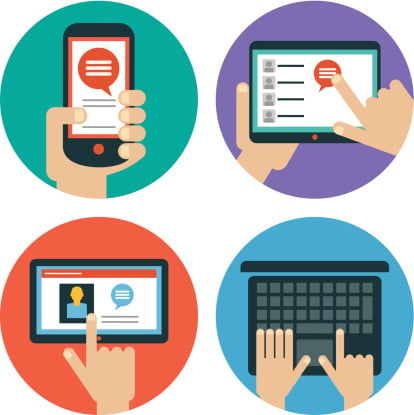 Abstract
Whether the subscriber is an individual or a business, reliable WiFi has never been more important — or more likely to fuel customer frustration. This paper examines three major WiFi-related challenges for service providers operating in complex environments and discusses how to overcome these challenges with the latest industry standards, including The Broadband Forum's TR-069 protocol and extensions.
Introduction
Worldwide, the need for quality WiFi services and wireless technology is growing. It's estimated that there will be 200 billion wireless devices in use by 2020, with carrier WiFi hotspots expected to reach 13.3 million the same year. Individuals and businesses alike are driving the need for reliable and robust wireless Internet access, while the increasing focus on the Internet of Things (IoT) means that consistent, quality WiFi service is more essential than ever.
Communication service providers face a number of challenges when it comes to WiFi. The most obvious problem is that subscribers may blame poor WiFi service quality on their provider, even when the cause is not on the service provider's network. Outside influences — such as interference from neighboring access points, cell towers, or even other electronics inside the premises operating on the same frequency — can all make it difficult to maintain consistent service quality. This problem is further compounded by signal blockages, device outages, or other problems inside the premises.
Without visibility into the customer premises, service providers have no idea what is affecting subscriber WiFi quality of experience (QoE). This can lead to problems that drive up call volumes, support costs, and even customer churn. Business customers with managed WiFi may have even higher quality expectations, since their WiFi service will be extended to customers and/or staff.
To meet customer expectations and reduce support costs, service providers require an ability to remotely provision and manage WiFi service within the customer premises, track network-wide and micro-level quality issues, and make changes that enhance subscriber QoE without escalating costs.
The Broadband Forum TR-069 specification offers a way for service providers to remotely bring customer premises equipment (CPE) online and extend device management beyond the gateway device. An end-to-end TR-069-based device provisioning and management solution can eliminate the manual processes that drive up costs while also giving subscribers the chance to plug-and-play WiFi devices. This report investigates the challenges associated with delivering optimal WiFi service in the customer premises, with a focus on three use cases:
Managed WiFi Services for Business Customers
Public WiFi Hotspots
Residential Multi-Dwelling Units
Top Three Challenges to Delivering WiFi
Challenge 1: Managed WiFi for Business Customers
Robust, easily accessible Internet is no longer optional for businesses — it's a necessity. From large workforces looking for reliable ways to collaborate wirelessly to small to medium businesses offering WiFi to their staff and customers, businesses are increasingly looking for service providers that offer reliable managed WiFi solutions.
With carrier WiFi hotspots expected to reach 13.3 million by 2020, it's unsurprising that end users expect to be able to access WiFi everywhere and that a lack of reliable WiFi is enough to affect a business's popularity. A recent hospitality industry survey found that 67% of hotel guests consider free WiFi the most important factor when choosing accommodation — above a good night's sleep (58%) and knowledgeable staff (40%).
The problem for service providers is that whether your customer is a large casino, a mid-size hotel, or a small factory, the expectation is the same: reliable, scalable, and easily configurable WiFi that works seamlessly across the premises.
However, it isn't always easy to deliver consistently high quality WiFi service. Common problems include:
Range between WiFi access points
Interference from outside sources, such as weather stations and cell towers
Interference from nearby WiFi access points
Signal blockage from concrete walls
Support costs increase when there are problems related to the deployment and provisioning of WiFi access points and extenders. Business owners also become frustrated when the service they are paying for does not deliver value.
Without visibility into a business's network, it can be difficult to diagnose and troubleshoot WiFi problems resulting in lengthy phone calls and truck rolls. Costs further increase when relatively straightforward tasks such as adding new devices — for example, WiFi extenders — and updating passwords require lengthy, manual processes. This means technicians spend more time per site, at a higher cost per customer to the service provider.
For managed WiFi to be a viable service offering you need to enable one-step installation as well as improve remote device monitoring and management. Without this, the cost of providing a reliable, managed WiFi solution to your business customers could outweigh the benefits.
How can you ensure a seamless WiFi experience for commercial businesses without driving up operational costs?
Challenge 2: Optimizing Public WiFi Networks
Business customers are not the only ones crying out for consistent WiFi service quality. Mobile phones, tablets, and other IP-connected electronics are continuing to saturate the global market at increasing volumes, and people that purchase mobile devices expect high quality of service at all times. For service providers with residential customers, it is critical to offer WiFi connections both in the subscriber home and when the subscriber is on the move.
A 2012 Devicescape survey found that 88% of consumers saw WiFi as a commodity that should be available everywhere, all the time. The same survey also revealed that over 58% of respondents agree that WiFi should be made more readily available in public locations such as retail outlets and hotels.
Due to this demand, offering public WiFi hotspots has become a prolific value-added service. Public WiFi is commonly available in major city parks, cafes, shopping districts, and libraries — and statistics show no sign of its prevalence weakening. Worldwide public Wi-Fi hotspot deployments reached a total of 5.7 million locations in 2014, and access point growth is predicted to reach 13.3 million by the year 2020.
Public WiFi Improves Subscriber QoE
By launching public WiFi hotspots using new or existing infrastructure, you can heighten your subscribers' quality of experience (QoE) by giving users the ability to consume IP services as they travel throughout your service network.
Other benefits to subscribers include:
Faster and more reliable connections for accessing webpages and downloading content
Increasing bandwidth volumes to optimize popular services, like over-the-top (OTT) video, streaming music players, and online video games
Automatically offloading mobile data traffic to reduce and balance mobile network congestion
Reducing the costs of mobile data consumption to the subscriber when accessing IP services
However, offering great QoE through public WiFi is not as easy as just setting up a network. The influx in demand for WiFi everywhere poses unique challenges for operators because public WiFi is regularly unmonitored and its status is not generally reported by the subscriber — meaning issues often go unnoticed.
Network operation teams must manually monitor their public WiFi hotspots to avoid a variety of issues, which can include:
Outages caused by device or network problems
Over-consumption of bandwidth resources from multiple devices causing network congestion
Interference from competing WiFi networks
Interference from other electronics that operate at the same frequency as the WiFi network
In many cases, performing this constant manual monitoring stretches OPEX budgets beyond the benefits offered from enabling the WiFi hotspot. How can you achieve maximum value from public WiFi without increasing OPEX or hurting your brand with poor quality?
Challenge 3: Enhancing WiFi QoE in Multi-Dwelling Units
Complex challenges to delivering consistent subscriber WiFi quality exists even in private residential networks. For communication service providers operating in urban environments, multi-dwelling units (MDUs) are a big cause for concern.
The sheer number of nearby access points, electronics, and outside influences can result in a host of WiFi service quality issues that are difficult to diagnose without visibility into the customer premises. Issues affecting WiFi service quality in MDUs are similar to those already covered in this document, and may include:
Signal blockage or poor range within the customer premises
Device outages or devices that have trouble joining the network
Interference from neighbouring access points and external influences like cell towers
Interference from other electronics inside the premises operating on the same frequency
With a projected 200 billion wireless devices expected to be in use by 2020, residential WiFi has never been so important. Rightly or wrongly, if something interrupts a customer's home WiFi service, the customer is likely to blame the service provider — or at least expect the provider to fix the problem.
How can you guarantee a high quality of experience for your MDU subscribers when you can't see or control the factors influencing their WiFi service?
TR-069: Solving Common WiFi Challenges in Complex Environments
An end-to-end device provisioning and remote management solution is essential to detect, diagnose, and correct WiFi problems within the customer premises network and meet user expectations.
The Broadband Forum's TR-069 protocol offers the visibility required to meet modern operator challenges and enhance subscriber quality of experience, even in complex WiFi environments. It lets you remotely bring customer premises equipment (CPE) online and extend device management beyond the gateway device.
Whether you service residential customers, businesses, or both, maintaining consistent subscriber QoE is clearly essential. By gaining insight into the customer network, you can continually optimize WiFi services, streamline troubleshooting, remotely make parameter changes on devices, reduce OPEX, and value-add to increase your competitive advantage.
The remote management capabilities offered by TR-069 enables you to enhance customer QoE on an ongoing basis, improving customer satisfaction and reducing churn risk. An end-to-end TR-069-based device provisioning and management solution offers a way to eliminate the manual processes that drive up costs while also giving subscribers the chance to plug-and-play.
Business Customers
Faster Device Provisioning and Deployment
To simplify new service rollout for business customers, it is important to sync data across multiple WiFi access points or extenders on a network. This makes it easier to ship a device to a business, have the customer plug it in, and automatically sync the device to the network.
A TR-069-based device provisioning and management system automatically detects configuration changes (such as password resets) on one device and propagates those changes to linked devices.
This is useful for solving some of the most common customer problems — changing passwords on WiFi devices and introducing new devices to the managed WiFi network — to save support costs associated with truck rolls and call volume, while enabling a seamless WiFi experience.
Real-time Monitoring of Service Quality
Ensure businesses can offer their guests a seamless experience by continuously and automatically optimizing WiFi on the business premises.
Leverage TR-069 to gain insight into the network and perform a spectrum analysis to ensure there are no quality of service issues affecting the user experience. A robust TR-069 based solution should let you see the devices on the network, as well as identify issues that could affect or block WiFi signal strength
Proactive, real-time monitoring enables you to detect and stop issues from affecting the customer. The result is better quality of experience and faster resolution of issues that escalate OPEX.
Streamline Troubleshooting and Support
Quickly resolve business customer enquiries by giving your CSRs the visibility required to understand problems within the customer premises. A robust TR-069-based device management solution should offer insight into:
What devices are on the network
The WiFi spectrum in use
External factors, such as whether neighboring WiFi signals are interfering with WiFi service.
With a full device history at their fingertips and insight into issues affecting the subscriber network, CSRs can quickly understand common problems — such as dropped signal, interference, range issues, or network/device outages — to reduce customer frustrations without escalating support costs.
Support Self-Service Options
Go a step further and make it even easier to improve managed WiFi services for business customers by offering an easy-to-use, self-service portal. A configurable portal gives business customers the tools to make basic parameter changes and view network information.
This is useful to let tech-savvy business customers update passwords or check settings, such as whether there are bottlenecks on a particular access point, while also helping less technical customers understand how their network works.
A self-service option can reduce costs associated with common support phone calls and empower business owners to make configuration changes without a technician's knowledge of hardware.
Remember: less is more when it comes to user portals. Keep your audience in mind and create a simple interface that allows business customers to easily navigate and complete common procedures.
Residential Customers
Maximize WiFi Service Quality with Better Network Insights
TR-069 offers unprecedented visibility into the customer premises network to highlight devices beyond the gateway, and in the case of WiFi, the issues affecting service quality.
TR-069 has remote device and network management capabilities, and provides the utility tools that CSRs need to discover service problems, diagnose how to best resolve or escalate them, and then act on the issue. This increased visibility gives CSRs more analytics and greater granularity of issues for faster and improved troubleshooting, without escalating support costs.
For public WiFi networks, enhanced visibility beyond the edge of the public WiFi network makes it easier for CSRs to detect and resolve issues efficiently.
With streamlined troubleshooting, you can:
Turn any device into a plug-and-play solution, regardless of vendor proprietary methods
Save on OPEX related to device provisioning by eliminating manual processes for field technicians to reduce the time spent on truck rolls
Improve customer satisfaction by enabling fast issue resolution and device deployment
Collect and Analyze Statistics for Consistent QoE
A robust TR-069-based device management solution enables you to collect and analyze subscriber statistics on an ongoing basis, including channel selection, frequency band, and output power.
Using these valuable statistics, you can continually optimize WiFi in high-density areas — such as MDUs or public WiFi hotspots — to ensure consistent QoE and preemptively avoid quality issues. Set alerts for critical quality of service issues so that you can resolve outages or urgent problems as quickly as possible.
Dive deeper into network usage statistics, common issues, and consumer trends. TR-069 solutions offer customizable reports that can be generated automatically at regular intervals, or produced on-the-fly.
In the case of WiFi hotspots, TR-069 can be used to continuously monitor bandwidth usage statistics. This is useful because public hotspots often become overburdened by multiple devices using the network at one time increasing bandwidth loads. With the proliferation of OTT content providers, bandwidth consumption has never been higher. A TR-069 solution can be configured to send automatic alerts to the operations team when bandwidth usage exceeds the network's threshold. This will let you know what parts of your network require more bandwidth resources and help you plan for future deployments.
Value-Add with WiFi Optimization Services
Enhance the subscriber experience by offering ongoing WiFi spectrum analysis and optimization services. Offering ongoing WiFi analysis and optimization services enable you to add value and potentially generate revenue.
TR-069 gives visibility into which range will support the strongest, most reliable WiFi signal so that your subscribers' services stay strong. Electronics commonly found in cities, like cell towers, transformers, and weather radars, can often affect WiFi signals. The data available through TR-069 allows for sophisticated optimization methods to configure the WiFi access points to send on frequencies that circumvent these inhibitors.
For example, run regular reports and spectrum analysis to easily identify subscribers in high interference areas with old access points that only support 2.4GHz signals. These subscribers risk interference from neighboring access points or outside influences such as cell towers, transformers, and weather radars. You can then use this data to upgrade them to more modern access points, or sell them an auto-optimization service, where their service is automatically configured in an unaffected spectrum range. This simplifies an otherwise complicated manual process that would need to be performed regularly.
Automate Error Notifications from Key Performance Indicators
With a TR-069 solution in place, you can create numerous key performance indicators (KPIs) and configure and adjust them in real-time to provide automatic alerts when service issues do occur.
To maximize the value of a public WiFi hotspot, KPIs should be set to on a network-wide scale with defined metrics that identify elements such as signal-to-noise ratio, access point load versus usage volumes, and bandwidth consumption spikes.
Offer Self-Service Options
Not all subscribers want to phone customer support when something goes wrong. Make it easier for subscribers to plug-and-play or resolve common problems by creating a simple-to-use subscriber portal. This can be used for a number of use cases, for example, enabling subscribers to check network settings, change passwords, or add new devices to their network with a click of a button.
A TR-069 solution with device detection makes it even easier to offer your subscribers this level of self-service. For example, scripts can be created to ensure that new devices added to the network automatically receive the correct provisioning information, ensuring a true plug-and-play experience for subscribers. You can also ensure that changes to one device are propagated throughout the network, for example, a password on one device can be automatically pushed out to others (e.g. WiFi extenders).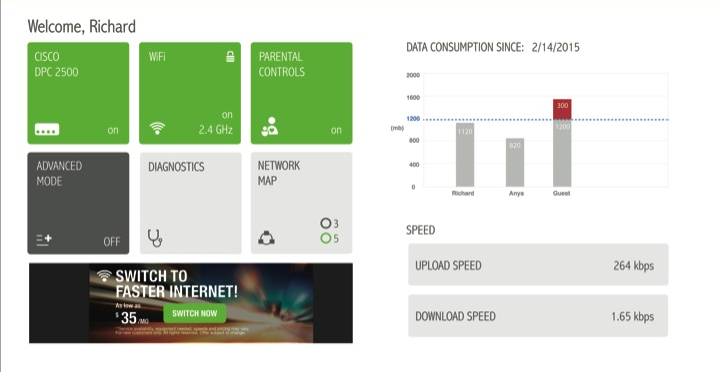 A simple self-service portal can empower users to complete common changes and better understand their home network.
Conclusion
Maximize the value from WiFi services — whether it is managed WiFi for businesses, public hotspots, or residential offerings — without increasing OPEX by leveraging The Broadband Forum TR-069 specification.
TR-069 grants complete visibility into WiFi networks and device settings, giving you remote management capabilities to help monitor and optimize the value of your WiFi hotspot services.
When paired with the right solution, you can use TR-069 to deploy a public WiFi network, manage business offerings, and optimize service in complex urban environments — all while ensuring network health stays strong and subscriber QoE remains high.