Installation
An installation engineer may be required to do a device installation for any new subscriber. Installation will generally be a manual process but can go one of two ways:
If the installation is simple, then there may not be a need for an installation engineer to go onsite. The subscriber is simply sent the equipment and ask to plug it in. If the service is pre-provisioned, then the subscriber will be activated automatically once the equipment is plugged in.
Otherwise, the installation engineer will pick up the installation ticket via the workforce management system and update the system once the installation is complete, allowing the service fulfillment to progress to the next step.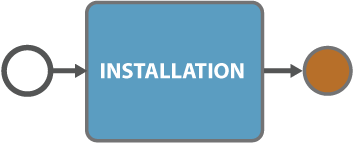 Installation may involve integration of the following components:
Workforce Management
Captive Portal
Order Management/Activation Server
Activation Validation
It always pays to ensure that services are working as expected. That's why activation validation is such a critical step; it can be the difference between building a strong relationship with a new or existing customer, or creating a quality of experience issue that may eventually lead to subscriber churn.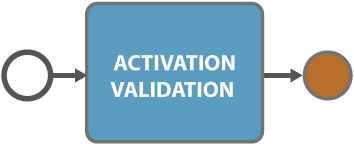 Service assurance steps will differ depending on the service type, for example:
For data services:
Check to see if Internet connection is available
Check assurance parameters: signal-to-noise ratio, power levels, and so on
For voice services:
Check for a dial tone
Make a call
Review the Mean Opinion Score
For video services:
Verify picture availability
Verify picture quality
Ensure channel availability
Activation validation may involve integration of the following components:
Service Assurance
Captive Portal
Order Management/Activation Server
At this point, our subscriber's services are functional. In the next article, we'll look at how to handle errors along the order management process.