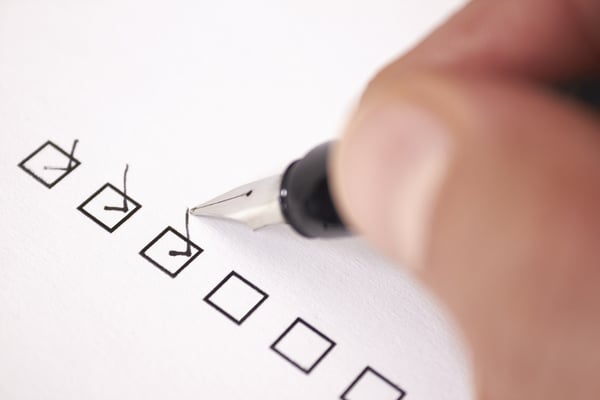 You may have already read some of the IPv6 literature on the IETF website, followed the progress of industry leaders like Comcast, or started investigating options such as dual-stack deployment. At first, migration can seem complex, and even overwhelming. Don't let this put you off. Creating a transition plan now will put you on the right track to enjoy more resources, better routing infrastructure, and a sustainable future.
The checklist below has been taken from our free IPv6 eBook Series. It outlines what you'll need to do to prepare your network for the transition. This step-by-step audit covers the basic preparations required for IPv6 migration. Good luck!
Migration Checklist
Perform network audit of care switching and routing for IPv6 support

Plan IPv6 network topology and implement an IPAM solution capable of IPv4/IPv6 management integrated with DNS

Implement IPv6 peering with other providers

Perform network audit for subscribers using an IPv6 tunnel broker

Implement local IPv6 tunnel broker for clients. This includes testing a subdomain for AAAA records to start and providing maintenance window implementation of combined IPv4 and IPv6 A/AAAA records per zone

Perform network audit of access network

Determine the scope of clients affected

Cable and carrier xDSL operators will need to inventory IPv6-capable modems

IPoE network operators will require the IP DSLAM to be DHCPv6-capable

Carrier xDSL operators will need to test PPPoE client software for dual-stack support and check client support against supported client operating systems

Enhance DHCP systems with the following:

DHCPv6 support

DHCPv6 prefix delegation support

Dynamic DNS AAAA update support

Test application servers for transport over IPv6

Web servers (Apache)

Email servers

TFTP (Cable modem binary file downloads over IPv6)

SNMP

IPDR (Support of IPv6 data in IPDR requires DOCSIS 3.0)
Find out more about what's involved in the transition to IPv6 and the different strategies available for cable and wireline providers by downloading our free IPv6 eBook resources.