If you haven't already registered for SCTE Cable-Tec Expo, there's still time! Head over to the official registration page.
SCTE Cable-Tec Expo: Who Will Be There?
With four days of learning and networking, there is a lot to take in. This year, listen to keynote speakers, attend technology demonstrations, and attend specialized workshops over a range of topics.
Keynote Presentations
Don't miss keynote presentations from industry leaders, including:
Liberty Global CEO Mike Fries
Charter Communications Chairman and CEO Tom Rutledge
Session Tracks and Workshops
Narrow down your own area of expertise and learning with specialized tracks each day. These include:
Customer Journey
Evolved Network- Wireline and Wireless
Future Services and technologies
Security and Authentication
Business Services
Cloud and Virtualization
Check out the full schedule for further details and to plan your conference visit. Be sure to make time to visit the Exhibition Hall. Incognito Software Systems Inc. will be at Booth #1013 to discuss the future of service enablement, customer care, and how you can ease the migration to DOCSIS 3.1 and fiber, as well as ways to support connected home and IoT technologies.
Special Events
Beyond the SCTE Cable-Tec Expo sessions, workshops, and exhibition hall, you can also take advantage of a number of special networking events. Registration is required, so check out the official event's website for more details.
26th Annual SCTE Golf Tournament
This year's tournament will be held on Tuesday October 17 at Lone Tree Golf Club, with tee off at 12pm. Appetizers will be provided after the tournament, along with raffle prizes and awards. Reservations are required.
WICT Tech it Out
Women in Cable Telecommunications (WICT), in collaboration with SCTE and NAMIC, will offer an additional half-day Tech it Out Conference on Thursday October 19. This event focuses on leadership development, with the TIO Conference focusing including keynote, panel discussion, and networking from 1:45pm to 3:30p at the Colorado Convention Center.
Things to Do in Denver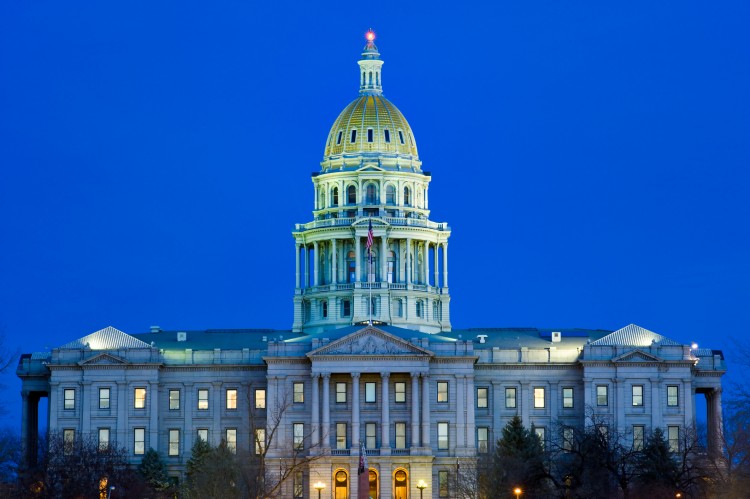 First time in the Mile High City? There's a lot to see and do outside of official conference activities. Check out the Denver city guide for more information or read our top 5 picks below.
Stroll Downtown Denver
Take advantage of Denver's 300 days of sunshine with a walk around the pedestrian-friendly downtown area. The tree-lined, mile-long 16th Street Mall is a good place to start near the conference, and offers plenty of people watching, cafe stops, and stores to explore. A free bus service also stops on every corner, or catch horse-drawn carriages in the evening. For a more active excursion, visit City Park to take advantage of mile-high walking trails, amazing lake and mountain views, and a public golf course.
Explore the Denver Art Museum
The striking building that houses the Denver Art Museum was designed by architect Daniel Libeskind and offers an exciting range of exhibits focused on art and architecture, including a comprehensive collection of Native American art, and collections from around the world. 100 W. 14th Ave. Pkwy.
Visit Colorado State Capitol
Modeled after the U.S. Capitol, the impressive Colorado State Capitol stands exactly one mile (5,280 feet) above sea level and is topped by a dome containing more than 200 ounces of real gold. Climb to the rotunda for a panoramic view of snowcapped peaks. Free tours available Monday to Friday. 200 E. Colfax Ave.
Go Back in Time at Buffalo Bill Museum
A 30-minute drive from the city, Buffalo Bill's Museum and Grave in Golden, Colorado, takes you back to the Old West through a range of exhibits and displays. View memorabilia from Buffalo Bill's life, the Wild West, and Native American artifacts to learn more about the area's history.
Have a Night Out in LoDo
In the evening, head to LoDo (shorthand for "lower downtown"), the city's historic center that today is home to brewpubs, restaurants, and nightlife. You can visit the restored Union Station, as well as explore the beer halls, dining, and boutique stores that make Denver known as a thriving cultural location.
Where to Eat in Denver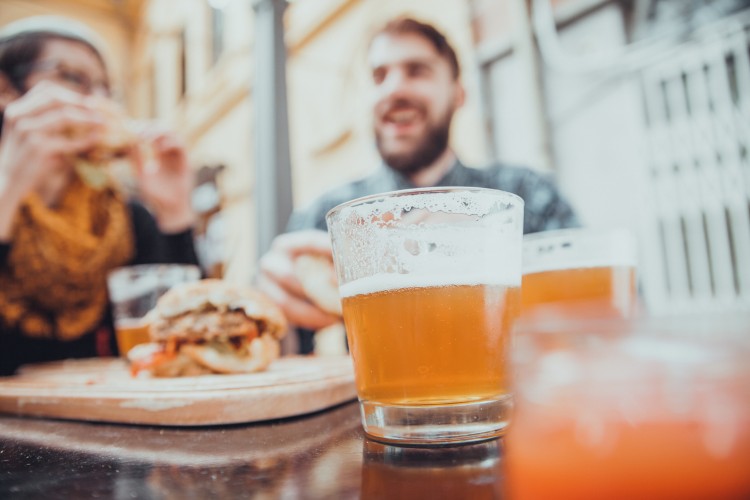 Stout Street Social
A stone's throw from the conference, Stout Street Social hosts the Great American Beer Fest and offers a range of seafood, share plates, salads, handheld items, and signature items such as Colorado Bison Stir Fry. 1400 Stout St, Denver, CO 80202
Pizza Republica
A charming Italian trattoria in downtown Denver, with two additional locations in Glendale and Greenwood Village. Enjoy traditional wood-fired Neapolitan pizza, pasta, and Italian favorites at Pizza Republica. 890 14th Street, Denver, CO 80202
Appaloosa Grill
The Appaloosa Grill offers 100% natural meats and produce, as well as a variety of vegetarian, vegan, and gluten-free options. The Grill also boasts two daily happy hours. 535 16th St, Denver, CO 80202
Altitude Restaurant
Take in the view at the Hyatt Regency's Altitude Restaurant. Serving local favorites, traditional comfort foods, and many unique creations, including a Healthy Balance menu and Prix Fixe Dinner Menu. 650 15th St, Denver, CO 80202
Denver Central Market
A one-stop dining experience, this lively 12,000-square-foot food hall is located in the hip River North Art District and offers up everything from tuna poke and squid ink spaghetti to pizzas and Italian beef sandwiches. The Denver Central Market communal dining space also showcases sporting events. 2669 Larimer St, Denver, CO 80205
Denver Biscuit Co
On a diet? You may want to skip this place — or better yet, have a cheat day focused on brunch. The loaded biscuits and Southern fare at the Denver Biscuit Co are worth it. Three locations: 3237 E. Colfax, 141 S. Broadway Denver, and 4275 Tennyson St.